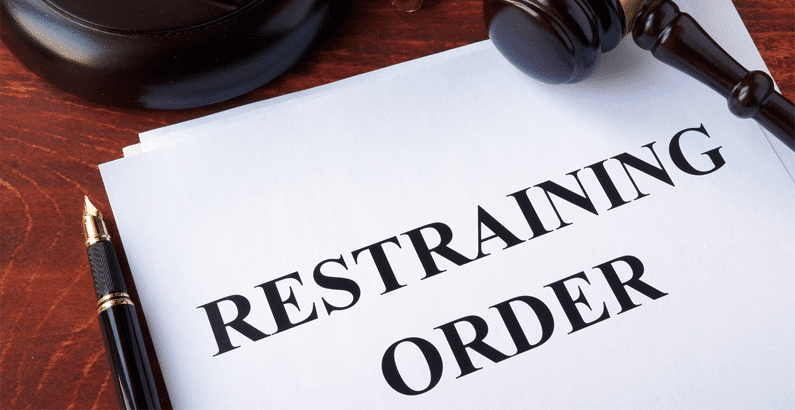 Restraining Orders in Arizona go by the title of orders of protection or injunctions. According the the Judicial Branch of Arizona in Maricopa County, you can only apply for an order of protection if "the defendant is:
Your spouse or your former spouse.
Your roommate or your former roommate.
The father or mother of your child or your unborn child.
A person that you were previously or are currently involved with either romantically or sexually.
Your parent, grandparent, brother, sister, child, or grandchild.
Your spouse's parent, grandparent, brother, sister, child or grandchild."
In addition to this, the defendant must have committed or will commit a dangerous crime against a person who is under fifteen years old. Alternately, the defendant must have harassed, intimidated, abused, trespassed, stalked, kidnapped, assaulted, threatened, or endangered you.

If the defendant meets the above qualifications, you must go to a Protective Order Center at the Superior court or at a municipal, or justice court to fill out paperwork.
Once the order of protection is granted, the defendant will have to be notified. You will be responsible for delivering the correct papers (Petition and Order of Protection) to the defendant. You cannot deliver these documents yourself. They must be served by someone legally registered process server or a law enforcement agent (see our previous blog post for help in choosing). The process server will then provide proof that the papers were served. At the point when the papers are served, the order of protection is officially in effect.
We hope that this article will be of assistance to those in the difficult situation of needing an order of protection. Please consider using ASAP Serve for your Phoenix service of process needs when the time comes to present the defendant with an order of protection. We guarantee that the service will be done quickly, correctly and efficiently.
Published By – ASAP Serve, LLC
1837 S Mesa Dr C102
Mesa, AZ 85210
Office: 480-821-1552
2820 S Alma School Rd, #18
Chandler, AZ 85286
Office: 480-351-1743
14245 S 48th St #148
Phoenix, AZ 85044
Office: 480-845-0728
2509 N Campbell Ave #236
Tucson, AZ 85719
Office: (520) 448-4929
*ALL LOCATIONS BY APPOINTMENT ONLY