Our Phoenix Services
ASAP Serve has offices in Phoenix and Chandler to offer you the very best in service and convenience. When you need a Phoenix, AZ process server, we have you covered. We are proud members of NAPPS (National Association of Professional Process Servers) and APSA (Arizona Process Server Association).
All of our servers are professional process servers, part timers need not apply. Every server is experienced, professional, and vetted and we here at ASAP Serve offer a wide range of services.
Phoenix, AZ can be a challenging place to be a process server. With over 1.5 million people in Phoenix and over 4.3 million people in the Phoenix metro area, it is the 13th most populated area in the US. Maricopa County is the 4th most populated county in the US. What these figures mean it takes a company with experience to locate and serve.

Service of Legal Process
This office will serve for you in Arizona and we can handle all of your out of state needs as well.

Court Filing
We have servers/runners in all of the Superior Courts on a daily basis but can facilitate your needs at the Justice Court level as well.

Skip Tracing
We have the experience to find subjects as it relates to service of legal process.

Legal Document Scanning
We have the equipment and experience.
Get Your Papers Served In Phoenix Now
Contact the experts at ASAP Serve LLC:
Email, fax, or simply mail us your documents to serve. We will print up to 30 pages at no charge. With our online payment option (add 4%), ASAP Serve has made it simple to contract us to serve your papers. Fill out our SERVICE REQUEST FORM and submit with your documents.
Get Your Documents Served
WITH OUR SIMPLE THREE-STEP PROCESS
Phoenix Process Servers with ASAP Serve

1. CONTACT US
Contact ASAP Serve BY phone at (480) 821-1552 or by filling out our contact form to discuss your particular needs.

2. SERVICE REQUEST
Fill out our service request form and attach the appropriate documents to get your legal documents served.

3. PAYMENT
Submit payment online via PayPal, check, mail with the documents for service, or other method of payment.
Levels of Service with ASAP Serve LLC
Routine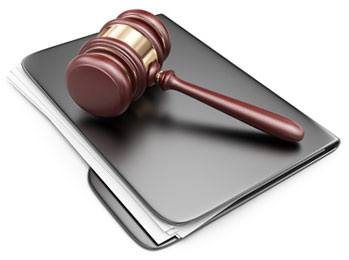 Your papers will be out for service within 3 days, guaranteed. If other attempts are needed, these attempts will occur in 2 to 3 day increments. Most of our clients choose this option, as papers are almost always out faster.
Priority Expedited
Papers will be out for service the same or next day, with subsequent attempts (if needed) occurring every 1 to 2 days.
Rush
Your legal documents are out for service SAME DAY! Above levels of service are predicated on ASAP receipt of papers and payment by noon, otherwise 1 day could be added. In order to accurately quote your service of process needs, several factors apply. The type of papers, the area you need service in, what level of service is needed. Contact an ASAP Serve, LLC representative for a quote for your particular needs.
A misstep at this juncture of proceedings can result it frustration, additional costs, extended time frames, or even potential dismissal. A professional process server such as ASAP Serve can ensure that the right people receive the right documents at the right time.
Related Reading By ASAP Serve

Your Downtown Phoenix Process Server
When you need your legal documents served in the Downtown and Central Phoenix areas, the trustworthy process servers at ASAP Serve are capable of delivering your documents as professionally and quickly as possible. With a variety of documents to serve, such as subpoenas, summons, complaints, orders of protection, and more, ASAP Serve is proud to offer process serving help in the entire Phoenix Area.
Service areas include the Central Phoenix and Downtown Phoenix areas of 85004, 85006, 85007, 850034, 85012, 85013, 85014, and 85015. We also deliver and receive documents from the many courthouses in Downtown & Central Phoenix including the Phoenix Municipal Court, the Phoenix City Court, the Downtown Justice Court Center, and much more! For more information, contact us today!