Ensuring That Divorce Papers Are Served To Your Spouse

According to Arizona law, an individual can file for divorce as long as they have been a resident of Arizona for at least 90 days. It doesn't matter where your spouse is living or whether you were married in Arizona. Once you've filed a Petition for the Dissolution of Marriage, several steps will need to happen for your divorce to proceed. One of the most important pieces is the service of process, which means that your soon-to-be ex-spouse will be formally provided with court documentation by an Apache Junction process server.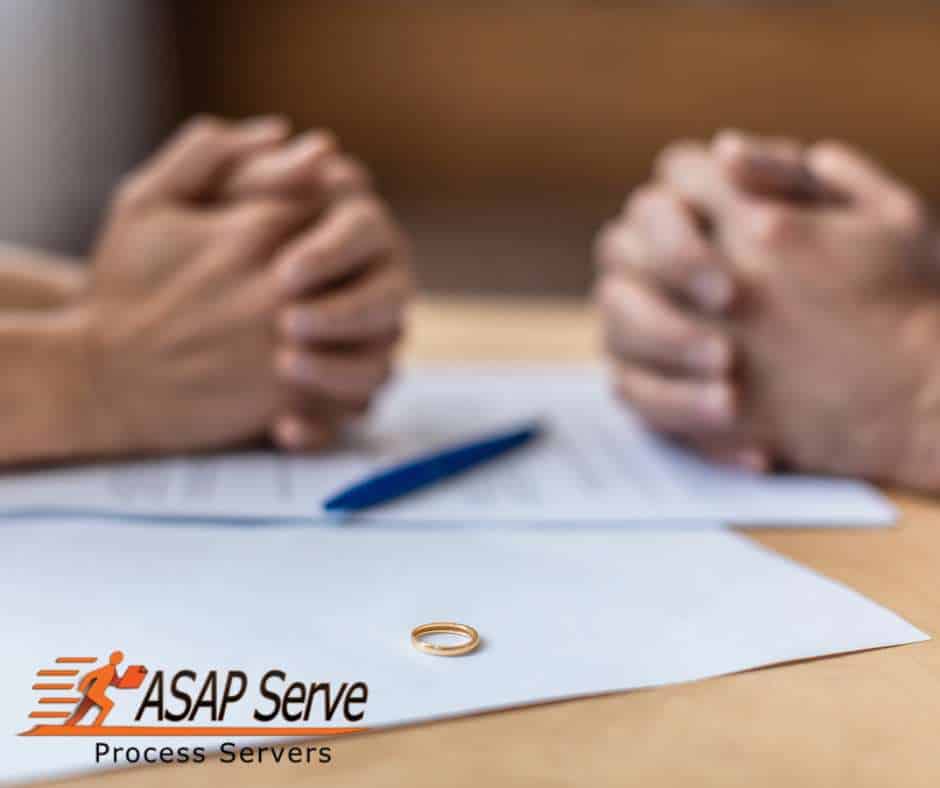 How Does Service Of Process Work?

Once you've filed a divorce petition with the clerk at your county's court, the documentation will be delivered, or served, to your spouse. Process serving provides legal notice of your intent to get a divorce.
You must have the papers served to your spouse within 120 days of filing your petition, or your case may be dismissed. You may be able to hand deliver the documents. Other options include delivery by sheriff or constable, certified mail, or hiring a licensed Gilbert divorce process server. If your spouse is not in Arizona, certified mail or a process server is the best option.
If your spouse is cooperative, acceptance of service is the simplest way to serve the documentation. Your spouse will need to sign an Acceptance of Service form, which will be witnessed and notarized by the courthouse clerk. Alternatively, your spouse can sign the form with any other notary and then deliver the notarized form to the court. The process can also be done through the mail if your spouse is not living nearby or you do not want to meet in person.
How a Process Server Can Help

One effective and easy way to serve divorce papers to your spouse is to work with a Paradise Valley divorce process server who can locate your spouse and deliver the documents. This can be an especially good option if:
Your spouse is uncooperative
You do not want to meet in person
You or your spouse are under a restraining order
You don't know your spouse's location
Your spouse is not local and you don't want to mail the documents

Process servers are certified and licensed in each state to verify that they have received extensive training in the law and in how to effectively serve documents. This is crucial because if the papers are not served legally, the court may throw out your case, and you'll need to start over.

Once your process server has located your spouse and delivered the documents, they will provide a signed Affidavit of Service indicating that the service was completed and when. You will then file this affidavit with the clerk to prove that the service was accomplished so your case can move forward.
How Can I Serve Papers When My Spouse Cannot Be Found?

Although it can be tricky to serve papers to a missing spouse, Mesa process servers have multiple methods that help them locate people, even if the person is avoiding them. This means that if your spouse can't be found, working with an experienced process server is the most effective way to move forward with your divorce petition.
Occasionally, even an experienced process server cannot locate someone. In this situation, you may be able to publish a notice in the newspaper each week for at least four consecutive weeks in the county where you filed. You may also be required to publish in the county where your spouse was last known to be living.
Service by publication is considered a last resort. Before this type of service can be utilized, the court requires that the filing spouse perform an extensive search for their spouse and provide details to the court proving that they did so. Places you may be required to search include:
Telephone book
Address records through the postal service
County jail and state prison
Previous addresses
County registered voter list
Known recent employer
Motor vehicle records
Tax records through the county assessor
Utility companies
Family and friends who are willing to talk with you

Because it can take time to perform a thorough search, your case may be delayed if your spouse cannot be immediately located. If you end up publishing, you will need to collect dated clippings from the newspaper along with an affidavit from the newspaper and your Affidavit of Service by Publication to prove to the court that you have done your due diligence.
What Happens After Service Is Completed?

After your Gilbert divorce process server has completed service, your spouse must file a response within a certain timeframe:
If your spouse is served in Arizona, they must respond within 20 days
If your spouse is served outside Arizona, they must respond within 30 days

Even if your spouse ultimately cannot be found, there are still ways to move forward with your divorce petition, but in most cases, your process server will be able to find your spouse so the petition can move forward.
Get The Best Service From Mesa's Top Rated Process Server

Ensure your valuable documents are served quickly and professionally when you work with the experienced team at ASAP Serve. Our servers are highly trained in effective and legal methods of process serving so you can enjoy peace of mind knowing everything is in good hands! Let us help you move forward by delivering your court documents with our easy three-step process. Visit our website today or call our office to get started.