The Importance Of Court Papers For The Lawsuit Process
When a person brings a lawsuit against another person, the law requires that the defendant be served paperwork that includes a notice of the court action, including the reason for the lawsuit and a date to appear in court. This happens so that the defendant has time to hire a lawyer, gather evidence and prepare a defense, and be fully aware of the reason for the lawsuit. It's considered to be a very important part of due process and the American justice system and must follow a specific procedure.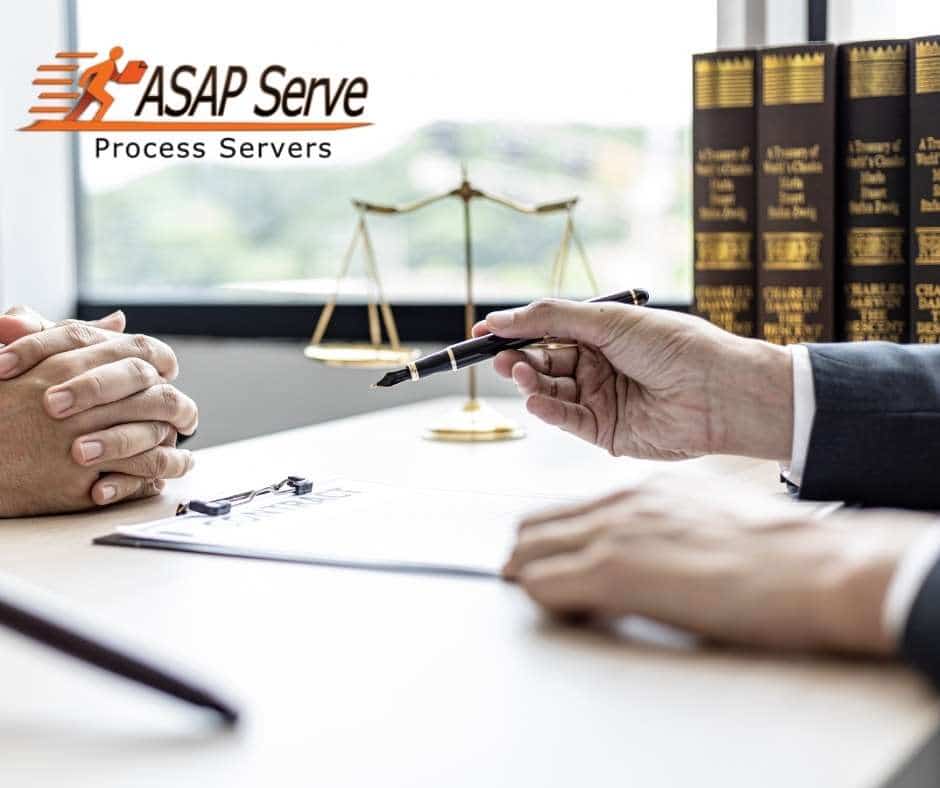 What Happens If Court Papers Cannot Be Served?
In most states, the law indicates that the defendant must receive their court documents in person so that there is complete certainty that the defendant has received proper notice of the legal situation. But sometimes, a person suspects that they are going to be sued, or doesn't want to deal with a lawsuit, so in an effort to avoid their responsibilities, they may hide or try to evade a Chandler court process server so that the documents cannot be served.
When this happens, the lawsuit will move forward anyway, and there are a few different scenarios that may happen.
Mesa Process Servers Perform Due Diligence
If a Gilbert process server near me is unable to deliver court documents in person, they will need to prove that they have done their due diligence in trying to serve the documents to the defendant in person. The process server will need to document that they have tried every possible means of legally locating the person and were unable to safely make contact with the defendant. When this situation happens, it's imperative that the plaintiff work with an experienced Glendale legal process server because they will need to demonstrate to the court that they made every possible attempt to deliver the court documents and also that they had utilized legal means to do so.
There are many ways that a process server can track down a defendant. This may include knocking on the door of their home, approaching them in a public place such as outside their place of employment or in a parking lot of a store, and tracking down their known aliases or last places of residence. In most cases, the defendant wants to avoid embarrassment and takes the court documents quickly and discreetly. In other situations, the person can make this difficult by refusing to answer their door or going into hiding. Some low quality process servers will use ethically questionable methods to serve the court documents, while others may use outright illegal methods, such as putting the court documents into the mailbox, which is federal property, or impersonating a police officer. If the court documents are not served in accordance with the law, the entire court case can be thrown out. It's imperative to work with a professional Mesa process server company who understands Arizona law and has developed strategies to deliver court documents legally and appropriately, with attention to detail.
Substitute Service For Standard Process Serving
After every reasonable attempt to serve court documents has been exhausted, some states allow for substitute service, which means that the Phoenix court document delivery can leave the documents with a relative or roommate at the defendant's address or even at their place of employment. Other jurisdictions may require a public notice to be printed, such as in a newspaper.
Finding The Right Process Server To Manage Your Court Documents
If you are suing someone, you'll want to make sure that your court documents are prepared and served in accordance with the law and any local regulations, so that your case will move forward. Mishandled court documents could cost you a ton of money in legal fees, not to mention frustration and lost time. But rest assured that even if the defendant is uncooperative and refuses to take the court documents, there are still ways that your court case can move forward.
Best Process Serving In Mesa
When you need papers served, contact ASAP Serve. Our experienced process servers are the best in Mesa and are ready to track down the defendant in a timely and efficient manner so that your court documents can be delivered on time. We specialize in challenging cases! Our three step process with frequently updated communication makes court document delivery a smooth and easy process. Contact ASAP Serve to get started!