What To Avoid When Getting Served With Legal Documentation
If you are getting served with legal documentation, you should first look at some of the common mistakes to avoid. Process servers are not entirely error-free, but you can also make some mistakes during this process.
Just as it is important to hire a trusted legal process server in Mesa to avoid huge errors, it's also necessary to be careful with the things you do while getting served.
In this article, you will learn how to act when a process server sends legal papers to you. Take note to avoid any mistakes that can lead to the worst-case scenario.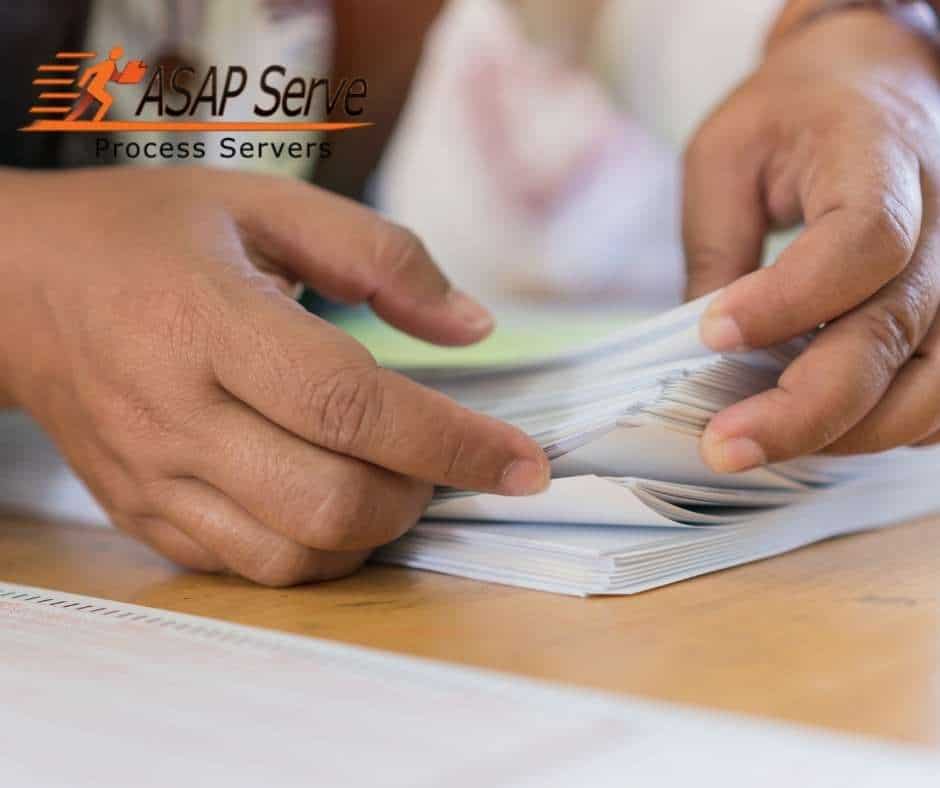 What Should I Do As Soon As I Get Served?
Getting served is always stressful at first sight, which is why you should take a deep breath first. Once you feel comfortable enough, review the process server's work to see if you have to reply within a certain period.
If that's the case, the required time starts the day the notice was served. Check the documents well as they may also let you know if a court date was scheduled.
Do not ignore these documents, they are there for a reason. There are no excuses to avoid them, even if you've never heard of the plaintiff.
Keep in mind that only the court can see if the complaint was served according to the law, meaning that you cannot decide this by yourself. You cannot demand a greater response from the Chandler process server either.
That's why the most prudent thing to do is to responsibly make the process move forward.
What Should I Avoid Once I Get Served?
Avoid Not Responding To The Process
If you avoid responding within the required time, the opposing counsel may decide to move forward without offering further notice, taking advantage of your avoidance.
In simpler words, if a defendant doesn't reply to a served complaint in the demanded time, the plaintiff can ask for a default judgment that can be entered into the court register.
Avoid Going To Court
You or your lawyer must attend Court if there's a court date listed, and you or your lawyer can do it only on that specific day.
In any case, the Court may decide the date based on the information given thus far, (it would probably not include your defense) if it is shown that the opposition gave you opposite notice.
When a process server leaves you legal paperwork, the Court has successfully informed you about your legal responsibility to respond with paperwork or by attendance. Either way, you can call an attorney for better help.
Avoid Yelling At Attorneys Or Process Servers
Throwing offenses at the Gilbert legal process server that left you the paperwork won't be useful, on the contrary, it can make things worse.
Nobody likes to be sued and that's why it's understandable to be frustrated when getting served. Nevertheless, it's better to channel that energy toward a response to the complaint in court, rather than insulting non-party workers.
It's often unnecessary to direct offenses toward participants in the case. Keep in mind that the process server is only the messenger, so their job is to make sure that the documents are correctly served.
In the same way, it can also be useless to act aggressively toward the opposing attorney. Avoid having a violent attitude toward the attorneys to get better options for you. In the end, if you show up as a professional, credible person with a clear legal position, the end of the process will be a lot more helpful for both parties.
You should be extra careful with the court staff because if you are rude to them, the judge may hear about it and it may hurt your case. Besides, you may need info from the court staff, so keep the communication cordial.
Contact a Trusted Legal Process Server In Mesa
In addition to evidence, court cases also require people's understanding and sometimes presence to move forward. Getting legal documents properly delivered promptly to the right people is crucial. If you need more information on a process server, contact ASAP Serve, LLC today.
At ASAP Serve, LLC, we have skilled legal document servers ready to work efficiently in the Phoenix Valley and the entire state of Arizona. Call us now to start getting your legal documents served!