How To Serve Papers On Hospital Patients?
Most of the time, the majority of the work for a process server is actually finding the person so that the paperwork can be served. The job can become even more difficult when a high security location, such as a hospital, is added into the equation. Although it is usually legal to serve a person their court documents in the hospital, state regulations will vary regarding exactly how service can be attempted, and there may be unusual challenges that can make it more difficult for the process server to get the job done. This is why it's important to work with an experienced Apache Junction process serving company who has a track record of success in even the most difficult serving situations.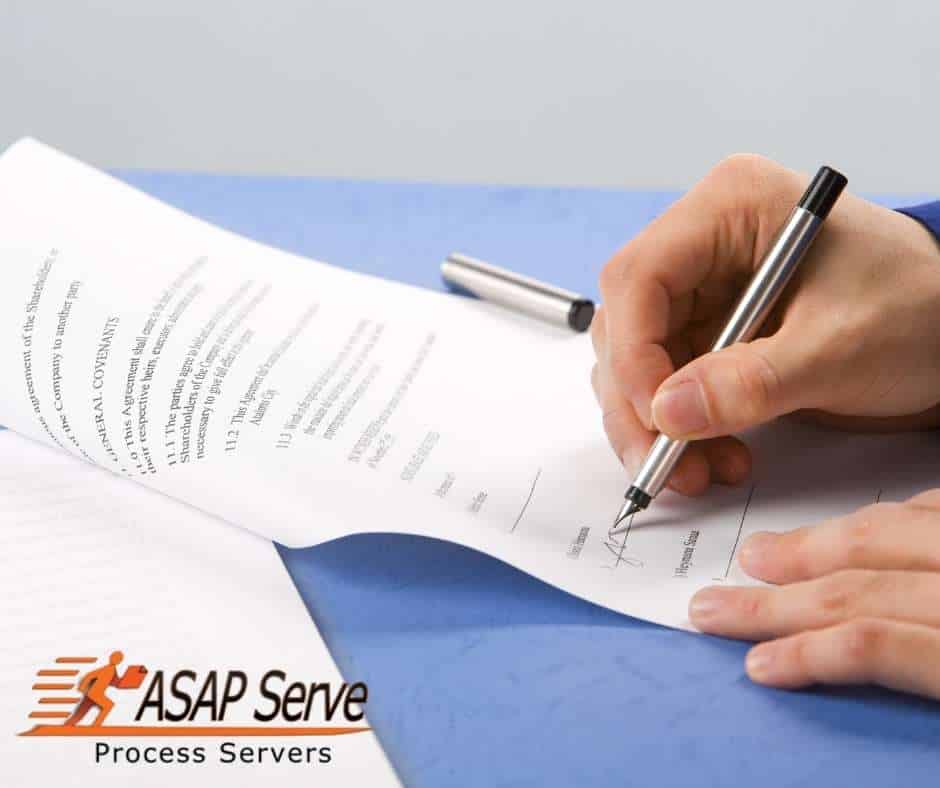 Verifying State Regulations On Process Serving
When you work with a professional Gilbert process server, you can feel confident that your server will understand the state and local guidelines that they must follow in order to legally perform service of process to someone who is admitted to a hospital. This is crucial because papers that are incorrectly served can lead to the entire lawsuit being thrown out of court or otherwise invalidated.
In some cases, the process server can provide service like they would in any other location; in other situations, there may be extra steps. For example, service might need to be attempted by the person in charge of the institution or their designee, or the documents may need to be delivered to a guardian.
Special Situations: Disabled, Incapacitated Or Incompetent Individuals

Sometimes, a person who is hospitalized may be unable to legally receive service because they are disabled or incapacitated – either permanently, or temporarily as part of their illness, injury, or treatment. In those cases, the person's guardian, conservator, or power of attorney may need to receive service instead of, or in addition to, the person who is being sued. An experienced Paradise process server near me will be aware of the regulations they are obligated to follow and will make sure that your court documents are delivered quickly, efficiently, and legally.
Other Scenarios: Hospital Employees Or Administration

If your process server has made multiple attempts to service a hospital employee at their home, they may have to attempt service while the person is at work at their clinic or hospital. In other cases, the hospital or administration itself is being sued, in which case your Gilbert court process server will need to find the registered agent and serve the hospital like they would serve any other corporation.
If a healthcare professional such as a doctor or nurse is the individual who needs to be served, it may be more efficient to serve them at work while they are in an office or clinic setting. This is because hospitals tend to be large buildings with many restricted areas where process servers cannot enter.
Protecting HIPAA Rights

If the client or process server is unsure whether the person being served is admitted to the hospital, they can call and find out. If you know a person by name, you can contact a hospital to find out whether they are admitted, a brief statement of their condition (such as stable or critical) and their location (in some situations). If the person is being treated for a situation such as substance abuse or needs psychiatric care, it may be impossible to gain information about their location without violating their HIPAA rights.
Sometimes, a patient or their guardian may direct the hospital not to release information, which means that the process server cannot legally discover whether the person has been admitted.
Patient Access
Once your Apache Junction personal injury process server has determined that the person is a patient at a particular hospital and learned their room number, they may be able to visit to provide the service. Some restrictions, such as a patient's condition, their location in the hospital, or COVID-19 regulations may prevent the patient from receiving any visitors.
Because process servers do not have special privileges that enable them to access restricted areas of the hospital, it can be difficult to serve patients or hospital staff, depending on their location. Breaching a restricted area could result in health and safety risks and even lead to being evicted from the premises for trespassing.
Process Serving In Hospitals: A Challenge

Your Paradise family law process server must respect patient privacy, hospital and HIPAA regulations, and patient safety. Service of process can happen in a hospital, although it can be more challenging than in other environments. It's crucial to hire an experienced process server who understands regulations and how to work with them. In most cases, service can be effectively performed so that the lawsuit can move forward.
Trusted Service Of Process In Mesa

If you need papers served for your court case, ASAP Serve is ready to help. As Mesa's most trusted process server with extensive experience and a comprehensive understanding of state and federal laws, the team at ASAP Serve will make sure your court documents are delivered legally and efficiently. Our three-step process keeps things easy and stress-free for our clients! Visit our website or give us a call today to get started.