How The Process Of Service Can Make All The Difference In Your Lawsuit
Before your lawsuit can proceed, the defendant has to be properly notified of the legal action being taken against them. Serving the defendant with that notice gets that process started. The notice tells them what action is being taken against them and gives them the opportunity to formally file a response.
Many people understand this about the legal process, and if they know that someone is going to take legal action against them, they may try to avoid being served in the mistaken belief that if they are not served, the action against them cannot proceed. Some people will go to extreme lengths to avoid being served, including running away from the process server in Mesa, wearing a disguise, or even skipping town.
The truth is that all of those shenanigans will be for naught. A lawsuit can still proceed even if the process of service does not take place. A few additional steps will need to be taken, but that alone will not cause a lawsuit to fail.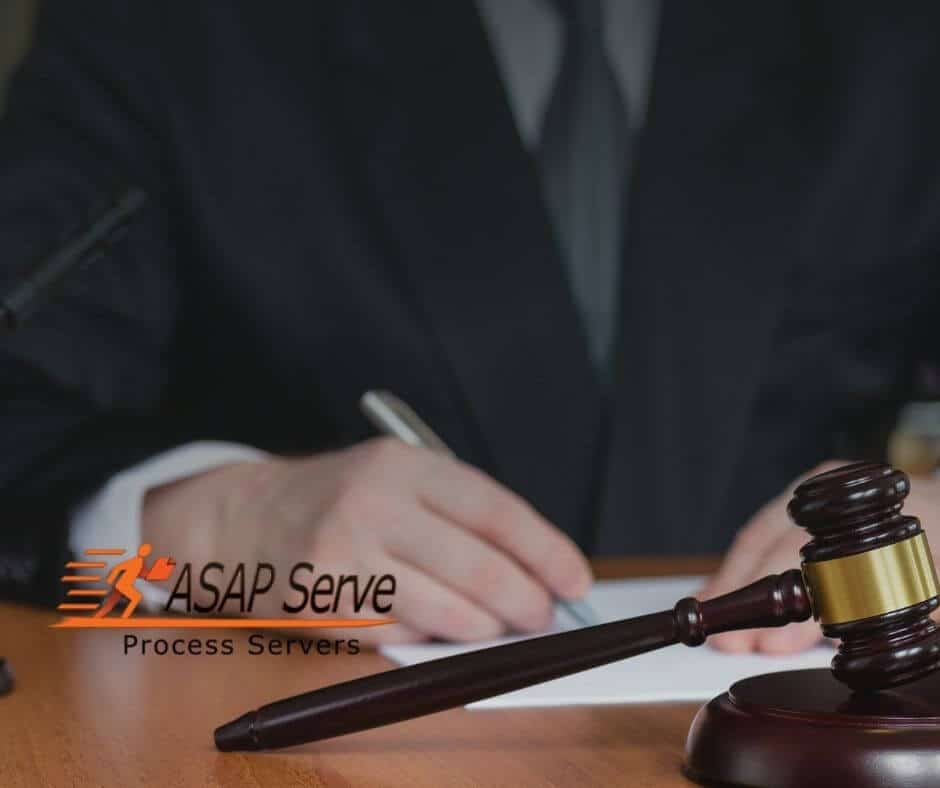 Proving Due Diligence
You may not have been able to complete process of service on the defendant, but the court isn't going to just take your word for it. You need to have proof that you completed service – or that you were unable to complete the service.
This is why it's so important to hire a professional process serving company in Chandler to do this work. The professionals know exactly what proof will be needed to show that service was completed. They also know how to prove their own attempts at service if the job could not be completed. They can provide documentation of visits to the defendant's residence and place of work, the names of people contacted during the search, and even photos of attempted visits. The professionals know what evidence the court will need, and they will have it at the ready when it is requested.
If you try to perform process of service yourself, you are much more likely to make mistakes, and your evidence is likely to consist only of your own word – which won't be enough for court. Hire a professional so that you are protected.
Performing Substitute Service
If process of service cannot be completed on the defendant in person, the court may allow substitute service to take place. Substitute service can be completed on someone the defendant knows, such as a family member, roommate, or a neighbor. Sometimes, substitute service can be completed through a notice published in a newspaper or magazine.
Before substitute service can be permitted, you have to prove to the court that reasonable measures have been taken to perform process of service have those measures have failed. Again, this is why it's always a good idea to hire a professional Mesa process server for the job. The professionals will know what strategies to use for success. If those strategies fail, the professionals know what evidence to provide that will convince the court that reasonable measures were taken and that substitute service is necessary to move the legal process forward.
If you are suing someone or taking other legal action against them – such as divorcing them or fighting them for child custody – you should ensure proper process of service to help your case move along quickly and without any complications. You can do that by hiring a professional process serving company instead of trying to do the job yourself. The professionals know how to pin down evasive defendants, and they know how to get the evidence that the court will need regarding process of service. Don't jeopardize your case or create more hassle for yourself – just hire the professionals to handle this aspect of your case.
Call ASAP Serve if you need process of service in the Mesa, Chandler, Gilbert, Tempe, Flagstaff, Phoenix, or Tucson areas. We offer service of process for all kinds of court cases, including divorce, child support, child custody, adoption, civil lawsuits, and more. We also offer a Mesa court document filing service. Our professionals will ensure the fast completion of service to help your case along. They know how to procure results quickly and with the proof you need. Complete a service request on our website or contact us today to discuss your needs.