Serving Legal Papers On A Business, All You Need To Know
When people think of a lawsuit, they usually think first about individual people being involved, such as in the case of a divorce or a custody dispute. But in many cases, businesses are named as parties to a lawsuit. This can range from slip and fall personal injury situations to defective products to wrongful termination. Just like individuals are affording the right to due process, which means they must have timely notification of impending court proceedings, a business also has the right to due process.
But what does that mean for a process server? Can he or she serve any employee at the business? And what special procedures must be followed? Learn more about how Apanche Junction process serving companies effectively serve court documents to a business, large or small.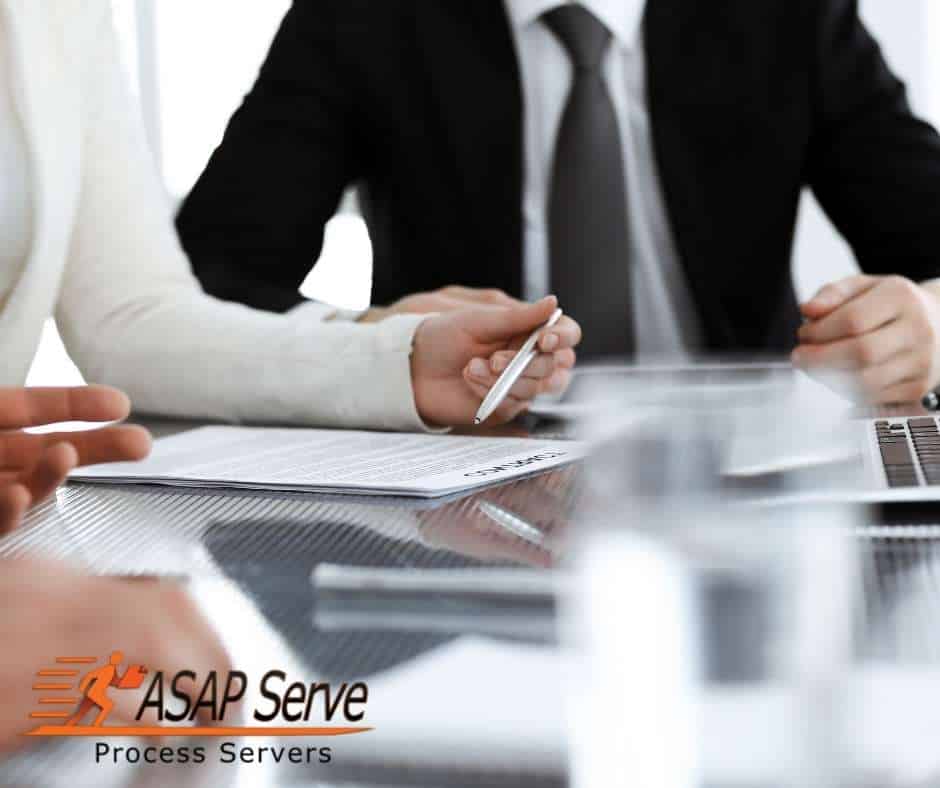 Which Type Of Business Is Being Served?
The first thing a process server must consider is which type of business is going to be served, because businesses can vary in their structure and classification. The type of business will indicate which individual within the company can be served. For example, a Gilbert process server cannot serve any individual employed by the business, such as a cashier or office manager; instead, they will need to serve an owner or partner in order for their service to be considered legal and acceptable to the court.
Smaller Businesses
In smaller structured businesses, such as a sole proprietorship, the individual business owner is the person who needs to be served the court documents. If the business is a partnership, a partner who operates the business will need to be served.
Larger Businesses
Larger businesses that are structured as corporations, limited partnerships, and limited liability companies are required to have a registered agent. A registered agent is the person who is registered with the secretary of state for a variety of responsibilities, including being the designated person who can accept service of process from a Mesa process server. Since larger businesses may have multiple locations across multiple states, it can be difficult to track down the business owner or partner. A registered agent makes this process much more straightforward.
Preparing To Serve Court Documents
Once your Paradise court process server has identified which person within a business is the appropriate representative, the next step is making preparations for effective service as dictated by the court and client. A qualified process server will have a comprehensive understanding of the local and state laws regarding process service because a violation of any of those laws could make the service unacceptable to the court and even result in the lawsuit being thrown out of court.
The process server will need to review any specific instructions or information provided by their client that can help them track or identify their target, and verify that their attempted procedures are legal before they attempt the serve. Process servers also need to have appropriate safety procedures in place, which include being familiar with the general area where they will be process serving and taking precautions to make sure their personal safety is not threatened while they are on the job. Although most people are respectful and calm during a serve, other people work hard to avoid Tucson process serves and may even be hostile.
Serving Process

Just like a Gilbert personal injury process server would make service attempts on an individual person, they will also need to follow best practices for service of process to a business. This includes following both legal regulations and any instructions they receive from their client along with discretion at the place of business. This generally includes:
Proper documentation of the serve, including the time and date of service, a physical description of the person who was served, where the service occurred, and the manner in which the person was served, along with any other details
Paying attention to pertinent details from the client to verify that they are serving the right person
Securing video of the interaction via a body camera
Making the required number of service attempts with careful attention to attempting the serve at various times of the day, within the established hours of the business
Careful documentation of the process is crucial and will be included on the affidavit of service, which will then be notarized and returned to either the client or court on behalf of the client.
After The Serve Has Been Completed
Many process servers offer Paradise Valley court document filing in addition to service of process. This includes filing the service affidavit and other documents with the appropriate court, on behalf of their client. The process server must do this within the time period that has been specified by the court. Often, this is as little as one day. Court document filing is a crucial part of process serving because documents that are filed improperly or late can render the service incomplete and result in complications for the lawsuit. If the client is responsible for court document filing, the server must have the affidavit notarized and returned to the client in a timely fashion.
Looking For a Reliable Process Server In Mesa?

ASAP Serve LLC is Mesa's top rated process serving company. Whether you need service for an individual or business, we are ready to serve your documents efficiently, professionally, and legally. Our three step process keeps you informed of our progress and saves you hassle. Submit your documents securely through our website or give us a call to get started!