Buckeye Process Servers
Service Of Process For All Buckeye, AZ Residents
As a five-star legal process server in Buckeye, ASAP Serve is ready to help with all your service needs. Whatever legal documents need to be served, our team is a reliable tool to ensure the job gets done quickly. With a uniquely streamlined process for dependable delivery and fast results, ASAP Serve promises close communication with every client regarding the status of their serve. Contact us today to learn more!
Our Simple 3-Step Process Section

1. CONTACT US
Contact ASAP Serve BY phone at (480) 821-1552 or by filling out our contact form to discuss your particular needs.

2. SERVICE REQUEST
Fill out our service request form and attach the appropriate documents to get your legal documents served.

3. PAYMENT
Submit payment online via PayPal, check, mail with the documents for service, or other method of payment.
What Makes ASAP Serve Buckeye's Reliable Legal Documents Server?
From no surprise mileage fees, to same day service, and quick status reports, ASAP Serve is known for their exceptional legal document services throughout Buckeye.

No Surprise Mileage Fees
No surprise hidden fees for mileage when you enlist ASAP Serve!

Process Serving For Lawyers
We provide same day, high priority service for Lawyers throughout Buckeye!

Fast & Reliable Service
ASAP Serve has a team of fast, reliable process servers in Buckeye!

Quick Status Report
We provide clear, detailed, and quick status reports for all your documents!

Papers Served For All Court Document Needs
We are qualified to serve all types of legal documents throughout the Valley!

Electronic Acceptance At No Charge
We accept service requests online at no extra charge to you!

Process Server Near Me In Buckeye
Fast, Accurate & Affordable Service of Process
When you need dependable service for all types of legal documents in Buckeye, contact ASAP Serve.

Buckeye Divorce & Family Law Process Servers
Divorce Decrees, Child Custody & Support, Adoption
ASAP Serve can deliver legal documents regarding divorce, custody, child support, adoption, and other family law papers.

Additional Buckeye Documents We Serve
Subpoenas, Summons, Orders of Protection & More
From subpoenas, to summons, protection orders, or other legal documents, ASAP Serve is ready to deliver!

Buckeye Process Serves For Attorneys
Service of Process, Court Filings, Research & More
Our servers at ASAP Serve are carefully trained to ensure all documents are delivered correctly and legally.
Client Testimonials
About the Services at ASAP Serve, LLC
We know who to call!
Robert M. – Mesa
"I had legal documents that were very important to be served same day. ASAP delivered!!! As advertised! I fully recommend and will use again!! Thank you very much!"

Very Quick to do their job
Elidia H. – Gilbert
"The very first day that I sent them the paperwork and paid them, my ex was served papers without any problem or delay. I was originally told that I would hear back within two or three days. but the very first day he was served the papers."

Very professional
Adam R. – Mesa
"ASAP Serve was very professional and easy to work with. They did a great job and completed the service very quickly. Thank you!!!"

John was extremely helpful
Dee K. – Chandler
"I would recommend this company first and foremost before looking for anyone else. John Osborn deserves a statue, he literally helped me thru the entire process including giving me information that he didn't have too."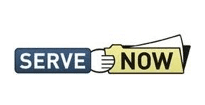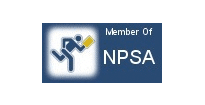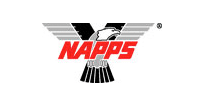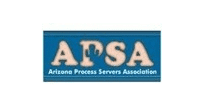 Now Serving Colorado!
We proudly serve attorneys, courts, and the general public in Denver, Colorado Springs, Fort Collins, Pueblo and throughout the Rocky Mountain Front Range.
Speak with an ASAPServe representative from Colorado today!