Can Your Employer Stop a Process Server?
For many reasons, people often try to keep their home lives and professional lives completely separate. While some may discuss things with their coworkers such as their interests, hobbies, and weekend plans, the deeper issues such as legal struggles are not likely to be brought up at work. If you are concerned about being sued by someone, you may wonder if Mesa process serving companies can deliver papers to your workplace. Here are some of the legalities surrounding that topic.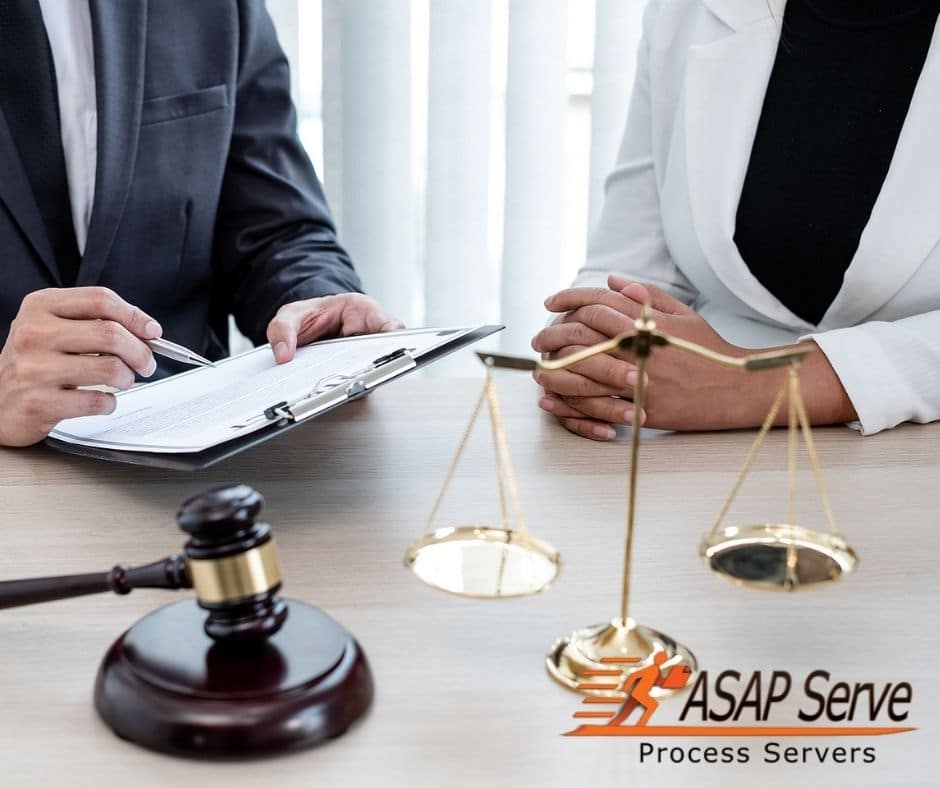 You Can Be Served While at Work
The short answer is yes, Gilbert court process servers can serve you papers at your workplace. They are legally allowed to do so, and do not need permission. Typically, the main reason people do not want a Gilbert family law process server to come to their workplace is because of embarrassment, but unfortunately there is no law against causing embarrassment to someone in front of their coworkers.
In some areas, companies are required to allow Mesa process servers access to their facility to serve papers. However, even without this requirement in place, Mesa prison process servers are legally able and bound to deliver papers to you one way or the other. If it happens to you while you are at work, so be it.
Why is the Workplace a Delivery Option?
Your initial thought may be that the workplace is an inappropriate place to receive Mesa court document delivery, as it is distracting and not pertinent to your job. You may be surprised to learn that workplace delivery is not the first choice for Mesa process servers near you. Most Mesa child custody process servers actually attempt to deliver legal papers at home first, but often have trouble getting their delivery time to line up with the person actually being at home.
It is also important to note that sometimes, a work address is the only contact information available for you for Mesa court document delivery, so the server will deliver papers there. Remember that ultimately, receiving papers from a Mesa adoption process server is not the end of the world, and it is better to simply accept the papers and move on with your day than try to avoid being seen. Evading a Mesa legal process server will only create more complex problems for you.
Servers are Simply Doing Their Job
Mesa divorce process servers build their careers by delivering court papers respectfully. They are not seeking you out to ruin your reputation; rather, they are simply doing their job. When a Mesa child support process server attempts to reach you at work, they do not give details about their business to anyone around them. They will tell the front desk attendant they are here to make a delivery to you, and will then hand off your papers quietly and discreetly.
Most of the time, none of your coworkers will even notice that someone stopped in to see you or handed you an envelope of court papers. It is entirely up to you to disclose the details of the visit if you wish. If the Gilbert attorney process server has a difficult time reaching you at work, they will sometimes leave a business card to arrange a meeting place. However, the workplace is typically the most likely place they will find you.
Remember that Mesa subpoena process servers are only coming to your work to hand off papers and move on. The more you try to avoid it, and the longer it takes for the papers to reach you, the more complicated your legal issues will become. If a process server has too difficult of a time connecting with you, they may need to publish the info online or in a local newspaper in an attempt to reach you. That situation would be far worse than receiving legal papers while at work.
ASAP Serve
As a dedicated Mesa court filing service and legal server, ASAP Serve, LLC, is committed to delivering fast, accurate, and affordable service. With a streamlined process, we offer education to our clients about proper legal service, along with clear communication at all times on the status of your serve. To order your service online or to learn more about how we can help, call ASAP Serve at (480) 821-1552 today!
Published By – ASAP Serve, LLC