A Day In The Life Of An Arizona Process Server
Process servers in Gilbert play a relatively boring legal role. They deliver the official notice of legal action being taken to the defendant and then provide proof for the court so that legal proceedings can continue. Yet this "boring" logistical process can often turn into a big adventure since many people will go to great lengths to avoid being served. Process servers have to operate like detectives, police officers, and even bouncers sometimes. Every day is an adventure!
Here's what a day in the life of a process server in Gilbert might include: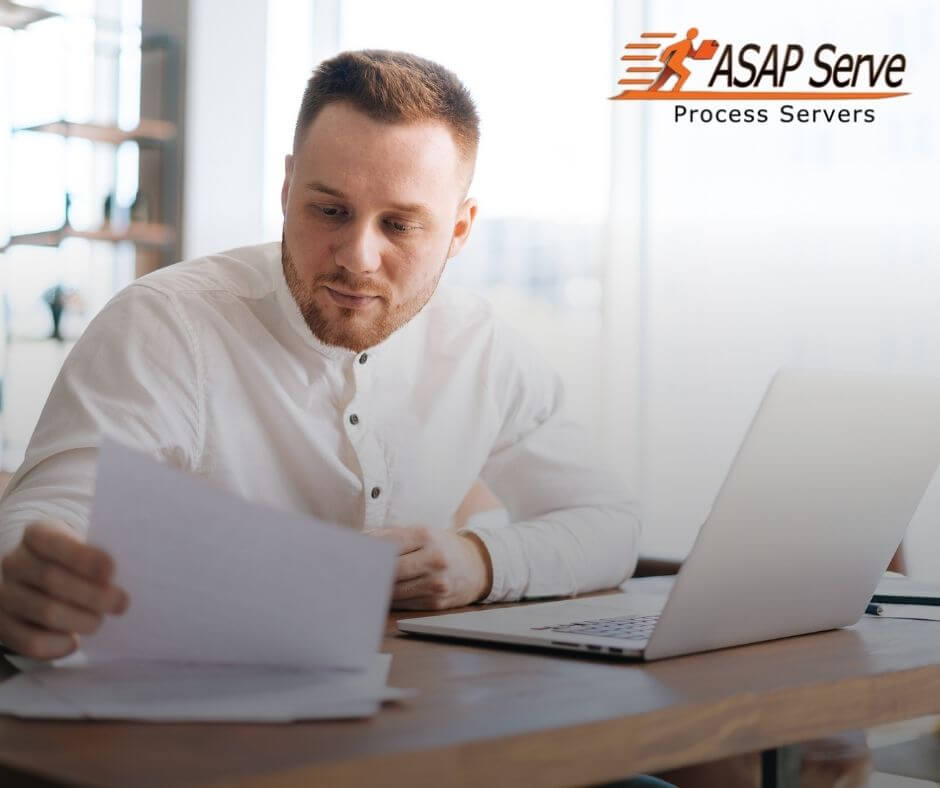 Research
"Research" sounds a lot more humdrum than what it actually is. When process servers don't have good contact or location information for someone they have to serve, they have to investigate. They may go on social media to find out what the person looks like, where they work, who they associate with, or what kind of places they might frequent in their down time. Mesa Process servers might look at arrest records, marriage licenses, divorce proceedings, traffic tickets, or other public records to find out where the person lives or whether they might go under a different name.
Process servers in Mesa may need to go to great lengths to find the people who need to be served. But they have the right tools and the skill to find people quickly.
Stakeout
Some people may easily be found, but they may not so easily be pinned down. They may run at the sight of a process server, or they may intentionally try to change up their routine or take other measures to avoid the process server.
Experienced process servers in Mesa know all about these tactics, and they are ready for them. Many process servers will go on stakeout to wait for the person to emerge and to choose the exact right time to serve them. They may have to wait outside a person's home or business for hours or even for days.
Travel
Gilbert Process servers spend a great deal of time traveling. A lot of travel is local, involving driving from place to place as they go down their list of people to serve in one day, which can be dozens. Sometimes, process servers have to go out of town to serve defendants. The travel depends on the case and where the person is (or where the person has gone to evade the process server). Process servers in Gilbert get to know their own cities very well, and they occasionally get to visit and learn about new places in their line of work.
De-Escalation and Defense
Process servers take a lot of abuse from the people they have to serve. Some people get hostile and verbally abusive. Some people actually try to get physically violent. Process servers have to employ de-escalation techniques to try to keep the situation from getting violent. If the other person does become violent, process servers know defense strategies to keep themselves safe without making the situation more dangerous for all involved. They have to be ready for any situation.
Every day is an adventure for a Gilbert process server. There's always something interesting or new happening, and no day is exactly the same. You may read about a process server's day and decide that you want to learn more about getting into this line of work yourself. Or you may read about what a process server goes through and realize that you don't want to have go through those things yourself to move your case forward. Providing process of service isn't always a simple matter, and it can take a lot to find a person and give them proper service. By hiring a professional process serving company in Gilbert, you can ensure that the job is done quickly and properly.
Call ASAP Serve today if you need process of service in Mesa, Chandler, Tucson, Phoenix, or the surrounding areas. We perform process of service for all types of cases, including civil and criminal proceedings. We can track down even the hardest-to-find defendants, and we'll provide the needed proof to ensure your case can move forward without obstacle. We also perform court document delivery and filing. Fill out the form on our site or call us now to start your request.