Avondale Process Servers
Service Of Process In Avondale, AZ
As a top-rated legal process server in Avondale, ASAP Serve can be trusted to deliver legal documents correctly with quick results. From subpoenas, to custody documents, divorce papers, and so much more, ASAP Serve has developed a streamlined process to ensure the job gets done quickly and reliably. With close communication to our clients from start to finish, ASAP Serve can be trusted with all your legal document service needs.
Our Simple 3-Step Process Section

1. CONTACT US
Contact ASAP Serve BY phone at (480) 821-1552 or by filling out our contact form to discuss your particular needs.

2. SERVICE REQUEST
Fill out our service request form and attach the appropriate documents to get your legal documents served.

3. PAYMENT
Submit payment online via PayPal, check, mail with the documents for service, or other method of payment.
What Makes ASAP Serve Avondale's Best Legal Documents Server?
ASAP Serve boasts unbeatable service, close communication, and the ability to handle and serve a wide variety of legal documents. Contact us today to get started!

Fast & Reliable Service
We are the best in the business for reliable process serving in Avondale.

Quick Status Report
Receive constant communication on the status of your served documents.

No Surprise Mileage Fees
You will owe us nothing for the miles we use. No surprises. No fees.

Papers Served For All Court Document Needs
We are qualified to serve a variety of legal documents throughout the Valley.

Process Serving For Lawyers
Get same or next day Avondale legal document delivery for lawyers!

Electronic Acceptance At No Charge
You can submit electronic service requests online at no extra cost!

Avondale Process Server Near Me
Fast, Accurate & Affordable Service of Process
When you need efficient, reliable service for legal documents, contact ASAP Serve in Avondale today.

Avondale Divorce & Family Law Process Servers
Divorce Decrees, Child Custody & Support, Adoption
ASAP Serve is qualified to serve divorce papers, custody and adoption documents, child support, and so much more.

Avondale Process Serves For Attorneys
Service of Process, Court Filings, Research & More
For quick results and legally accurate service of a subpoena, summons, or protection order, contact ASAP Serve.

Additional Avondale Documents We Serve
Subpoenas, Summons, Orders of Protection & More
All our servers are experienced and trained to ensure accurate, thorough delivery and fast results.
Client Testimonials
About the Services at ASAP Serve, LLC
Couldn't be happier
Alexis F. – Gilbert
"I had papers i needed served and they did not skip a beat. I had actually realized an error in my paperwork and they were able to stop an order on the serve and let me correct it and they still served it immediately. The system on their site is so effortless and easy. Their name is no joke! If you want someone served ASAP there's no better option."

Same day service!
Joanna A. – Tustin
"I called on a Saturday and Carrie was GREAT!! She answered every question I had. I uploaded the documents Monday morning and on Tuesday morning when I spoke with John he advised me documents were served Monday night, same day service!!"

Immediately available
Danielle H. – Chandler
"I called ASAP during a very stressful time in my life. I have never dealt with an incident like this and was very uncomfortable. John took the time to make me feel at ease. He was immediately available and kept in constant contact with me. John explained each step of the process and was a true professional."

Exceptional customer service
Kelly F. – Tempe
"I called late Friday night. John picked up and we discussed the details of the service I needed. I emailed him the documents and he had the papers served within 24 hours on a SATURDAY. Exceptional customer service, I would recommend to anyone and I would certainly use his services again if needed."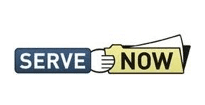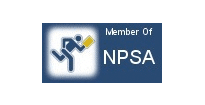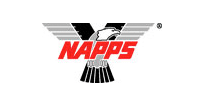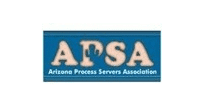 Now Serving Colorado!
We proudly serve attorneys, courts, and the general public in Denver, Colorado Springs, Fort Collins, Pueblo and throughout the Rocky Mountain Front Range.
Speak with an ASAPServe representative from Colorado today!