Carefree Process Servers
Service Of Process For Carefree, AZ Residents
ASAP Serve is a fast, accurate, and affordable service of legal process. Whatever documents you may need to serve someone, ASAP Serve is a reliable way to ensure the job gets done. We have developed a streamlined process for quick results, and stay in close communication with our clients from start to finish. Highly experienced and trained, our legal document servers can be trusted with all your serving needs.
OUR SIMPLE THREE-STEP PROCESS

1. CONTACT US
Contact ASAP Serve BY phone at (480) 821-1552 or by filling out our contact form to discuss your particular needs.

2. SERVICE REQUEST
Fill out our service request form and attach the appropriate documents to get your legal documents served.

3. PAYMENT
Submit payment online via PayPal, check, mail with the documents for service, or other method of payment.
What Makes ASAP Serve Carefree's Reliable Legal Documents Server?
With fast service, quick status reports, and zero mileage charges, ASAP Serve is the most dependable process server in Arizona for all types of legal documents.

Process Serving For Lawyers
Papers are out for service the same or next day.

No Surprise Mileage Fees
We don't charge for mileage, so there will be no surprises!

Fast & Reliable Service
We guarantee five-star service with every document served.

Papers Served For All Court Document Needs
ASAP Serve is qualified to deliver a variety of documents.

Electronic Acceptance At No Charge
Pay online for your document service with no extra charge.

Quick Status Report
Expect thorough and fast service status daily.

Process Server Near Me In Carefree
Quick, Accurate & Affordable Service of Process
For efficient, reliable legal document service, contact ASAP Serve in Carefree at (480) 821-1552 today!

Carefree Divorce & Family Law Process Servers
Divorce Decrees, Child Custody & Support, Adoption
ASAP Serve specializes in serving legal documents regarding divorce, child support, custody, adoption, and more.

Additional Carefree Documents We Serve
Subpoenas, Summons, Orders of Protection & More
If you need a subpoena, summons, protection order, or a variety of other legal documents served, contact us today.

CarefreeProcess Serves For Attorneys
Service of Process, Court Filings, Research & More
Carefully trained to ensure documents are served legally and correctly, ASAP Serve is ready for all your serving needs!
Client Testimonials
About the Services at ASAP Serve, LLC
Totally worth it
Darrel L. – Mesa
"Used these guys to find a corporate skip, did a great job, found and served him quickly! Well worth the money!"

Responsible service
Ernie P. – Gilbert
"Had a very difficult time locating the respondent. ASAP SERVE found them and serve them. Very happy with the process."

They are fantastic!
Pam B. – Tucson
"They always get it done correctly and in a timely manner, which is very important! They always are polite, keep me informed of the progress when necessary, and have accurate invoices."

A+ Service!
Shannon L. – Chandler
"My papers were delivered within 3 business days! No hassle, and very friendly staff!"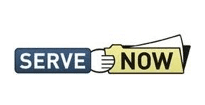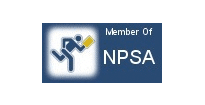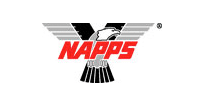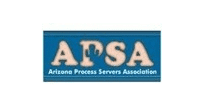 Now Serving Colorado!
We proudly serve attorneys, courts, and the general public in Denver, Colorado Springs, Fort Collins, Pueblo and throughout the Rocky Mountain Front Range.
Speak with an ASAPServe representative from Colorado today!